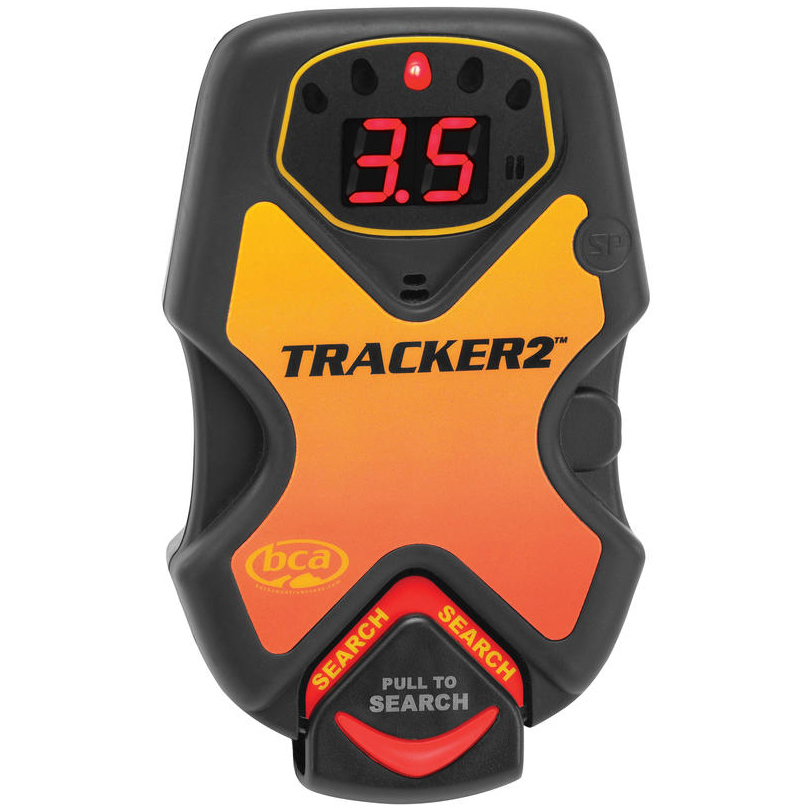 Antennas

3

Multi burials

yes

Range

50

Released year

2010

Availability

available

Average price

220$
Tracker2 official promo
In this video, Steve Christie, the director of sales of BCA Company, introduces a three-antenna transceiver Tracker 2 to customers. Steve is demonstrating the work of the transceiver stepwise. So, from this video, you will learn how to insert batteries into the transceiver and also what exactly batteries are suitable for the Tracker 2, how to switch on the transceiver and how to switch it off. You will find out how to switch between modes and read signals from the device's display. And what is more, you will find out what special mode is like, how to switch on automatic switchover from the search mode into the signal transmit mode, and how to switch off the audible indication of the transceiver as well.
The Tracker2 avalanche transceiver offers the industry's fastest, most precise pinpointing, with triple receive antenna, instantaneous real-time display, and the same easy-to-use interface as the Tracker DTS. An intuitive mechanical search/transmit switch makes it easy to use right "out of the box." Includes Special Mode and multiple burial indicator lights.
Specifications
Frequency: 457 kHz
Max range: 55 meters
Search strip width: 50 meters
Batteries: three AAA alkaline
Battery Life: minimum 1 hour in search mode after 200 hours in transmit mode (approximately 250 hours in transmit only or 50 hours in search only)
Unit weight with batteries: 9.0 oz. / 255 grams
Dimensions: 5.2 x 3.2 x 1.1 inches / 13.2 x 8.2 x 2.7 cm
Tracker2 community reviews
This video demonstrates the work of BCA Tracker 2 transceiver in the field environment. The search for one victim. You will learn from this video how to define that the transceiver is working in signal transmit mode, how to turn on the search mode. You will also be able to estimate the signal receiving range of the transceiver and how understandable and convenient the Track 2 signals are in search mode.
Specialists of beaconreviews.com performed field transceiver tests and revealed its advantages and drawbacks. The Tracker 2 is lighter and a lot smaller than its predecessor Tracker DTS although it's much heavier than its successor the Tracker 3. The Tracker 2 represents a three-antenna digital avalanche beacon with signal reception radius of around 50 m. Although the manufacturer claims the recommended search stripe width for this transceiver of 40–50 m, based on their tests, specialists of beaconreviews.com don't recommend over 40. From obvious advantages of this transceiver, they emphasize the interface simplicity, the ease of use without taking off gloves and low cost. The Tracker 2 can define the presence of over one signal. Its indicator with lights on informs about it, however, it can't suppress the signal and doesn't have a marking function, in other words, the beginner will have to train in the field environment a little to use this transceiver in an operation with several victims. The Tracker 2 has a simple display and direction indicators. None whatsoever, this transceiver prevents you from moving in the opposite direction, so you need to watch value changes on the display.
This video demonstrates the work of BCA Tracker 2 in the field environments with the involvement of more than one victim. It informs and shows in details on how special mode works and for what it is necessary in a situation with multiple search.